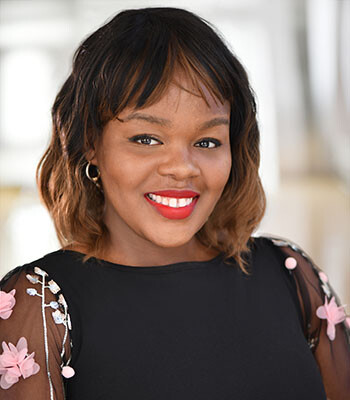 Sandra Mekam
IRS Enrolled Agent (US), Partner
"Having lived and worked in different continents and many countries is a privilege" according to Sandra.
Originally from Cameroon, Sandra moved to France to pursue her graduate studies in corporate finance. Subsequently, she worked in an international environment, notably in consulting within CAC 40 companies and in financial auditing in various business sectors.
In search of new challenges, backed by her know-how and her unique experiences, she decides to move to New York. Arriving at ORCOM US in early 2016, Sandra quickly rose through the ranks within the firm and now co-leads the company.
Due to its multiculturality, it is also entrusted with the human resources department for all of the fifty or so employees spread throughout the United States.
Her multidisciplinary approach is a decisive asset for Sandra when it comes to supporting companies in their establishment in the United States on an administrative, fiscal, financial or even human level.
Enthusiastic, curious by nature and endowed with a strong capacity for adaptation, her professional career is made up of enriching encounters and constant challenges.